One-Month Anniversary and Link Parties
Anniversary
Today is the one-month anniversary of the Well of Health's blog launch!  How time flies when you are having fun.  And no, the cupcake pictured above is not very healthy, but it is a good reminder that eating a cupcake to celebrate every once in a while is a good thing.  I really have have had a great time blogging, sharing exercise and recipe ideas, and talking to people who have actually tried them.
The important thing about this online health site is that it's not just for me, it's for you!  I want it to be helpful for you and something that you will actually want to share with others instead of coercing you into "liking" my Facebook page because you can get entered into a drawing (however, I'm totally not against promotions and would love to do one soon)!
Sharing content and social networking becomes really important when you actually connect with people.  There is a huge difference between meeting someone in person and meeting someone online, but even online relationships foster real-life connections, but they can also change your relationships.  I have discovered a huge network of fellow healthy bloggers and lovers of food and exercise since I started this blog, and many have become my go-to sites for recipes and workouts.
One of the ways I like to connect with other bloggers is through Link Parties.  Link Parties are blog events in which you can showcase your best blog posts and also explore the best of other blogs.  To read more about what a Link Party is, read this tutorial.  I am finding new ones everyday, but I listed one for each day of the week below if you want to join the party too!
Every Day Link Parties
Sundays:  I don't blog on Sundays, but I'm sure there are some great parties out there.
Mondays:

Tuesdays:
Wednesdays:
Thursdays:

Fridays: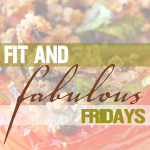 Saturdays: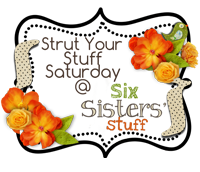 What are your favorite Link Parties?