Tried It, Loved It: December Edition
Here all all my successful Pinterest recipes from December! If you have had quite a few Pinterest fails like me, hopefully you can appreciate some of these that I have tested out (and liked!) along with my adaptations and what I would do differently in the future.
All of the recipes below are from my Pinterest boards in case you want to keep up with any in the future. I usually comment on my pins after I make them to keep up with the changes I made to the recipes. This is also how I meal plan, and I explain how I meal plan a little more in depth in this post. It has pretty much worked for us for over a year.
Not all of these recipes are super healthy, but they are all super tasty!!! If you want some more recipe ideas that I have tried and loved, check out these previous editions:
Savory
Mattox asked for those "healthy egg muffins from the freezer," but those things are over $1/muffin which makes me think that going to Mickie D's would be cheaper and easier. So I made the recipe above instead in giant muffin tins with some added shredded spinach and mushrooms. He also wanted them on toast and not English muffins, so I made the eggs in advance and just made each sandwich fresh for the day grilled in our George Foreman. However, the bread got really soggy when I took them out of the freezer to heat up in the microwave. Would recommend them fresh if you aren't using english muffins.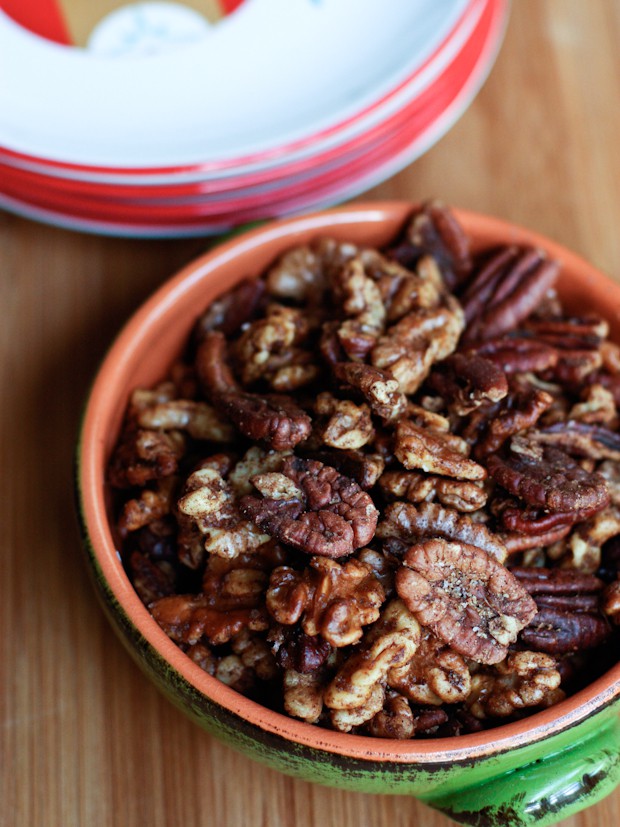 Great recipe! I made these for an appetizer for Christmas dinner, and there were a lot leftover which meant I had a yummy snack for the week. I ended up just getting two small tins of mixed nuts and it worked out just fine.
I totally didn't read the whole recipe before I made this, and had only 30 minutes to make it before we had to leave for a Christmas party. I didn't have time to thaw the spinach and didn't even let the cream cheese soften. I made the recipe without the spinach and just mixed everything with my [clean] hands and improvised with the above embellishments I had on hand: cranberries for the buttons, baby carrots for the arms and nose, chocolate chips for the eyes, and an olive and cucumber slice for the hat! The kids at the party loved it, and of course the eyes were the first thing to go.
This has been my favorite cheese ball, mostly because of the pomegranate arils. The pomegranate arils (aka seeds) gave a surprising and delightful sweet crunch with the slightly sharp bite of the cheese. I actually couldn't find mascarpone at the store, so I used feta instead and it worked just fine. I served the cheese ball with pita chips and cucumber slices, and even though it was pretty big, it went fast!
I took out a lot of things from this recipe, and it was still good. The best part about acorn squash is you can eat the skin! I reminded Mattox that a few times as he picked around it, but I think he was still a little nervous about it. Mattox grilled some steaks for us one night, and I made this stuffed acorn squash as a side. It was plenty filling. We could maybe eat a fourth of it before we were full!
How I made it:
I had a ginormous squash that I cut into fourths, roasted with salt, pepper, and olive oil on 375 for 40 minutes. In the last 10 minutes, I sauteed diced shallot and sliced mushrooms, then added some vegetable broth and cooked it down. I filled the squash with the mushroom mixture, topped with parmesan cheese and walnuts, and broiled on high for a few minutes. I couldn't even finish my portion, it was so filling! I would definitely make this again, even though cutting and scraping out the squash is a pain at first. It's worth it.
I love polenta. It's not super healthy, but it is gluten-free and so versatile. You can use them as grits, in most pasta dishes, cut it up and layer it over casseroles, or cut and bake them as fries! I actually didn't bake them in the oven, but instead had made bacon in the skillet so I sauteed them in the bacon fat until they got golden and crispy! They were supposed to be used as croutons in the butternut squash soup I served (box from Trader Joes), but instead we just ate them plain on the side. Way better that way.
Easiest recipe ever. Shortcut this recipe by adding a jar of marinara, 1 package of frozen chopped onions, and 1 cup water for extra liquid. We ate leftovers without bread and it was still satisfying.
I made this dish extra lazy and bought the already chopped chiles! We served this dish with salad and cornbread, then ate leftovers for breakfast. I needed a little hot sauce with mine since it didn't have too much flavor, and next time I would drain the chiles more since the dish can be a little too juicy when reheated.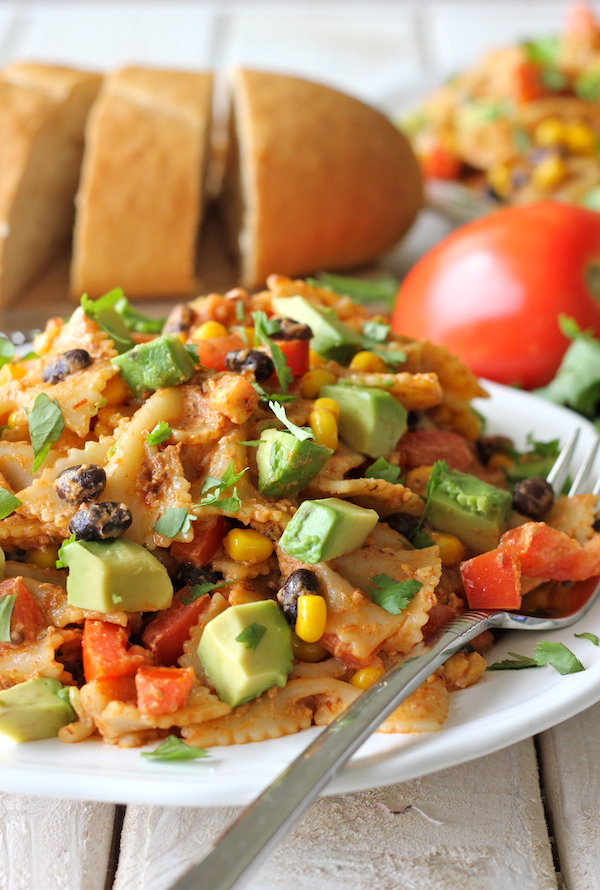 I made this with quinoa instead of the pasta and only put one chipotle pepper in the mix because those things are hot hot hot! The recipe says to use 5-6 chipotle peppers, but since we were having guests over I decided to add just one and put hot sauce on the table for people to add their own level of spiciness. I served it hot, but I'm sure it would be good cold too.
Sweet
These were really good, but since I am still figuring out the heat for our gas burners, I undercooked one and overcooked the other! I didn't have the right flavor of protein powder so I just used the extra oats, and I also used 2 whole eggs instead of 4 egg whites. I hate wasting yolks! If you want to make more this more indulgent, you could add a bit of whipped cream or coconut cream on top, but we ate them as is and I really enjoyed them.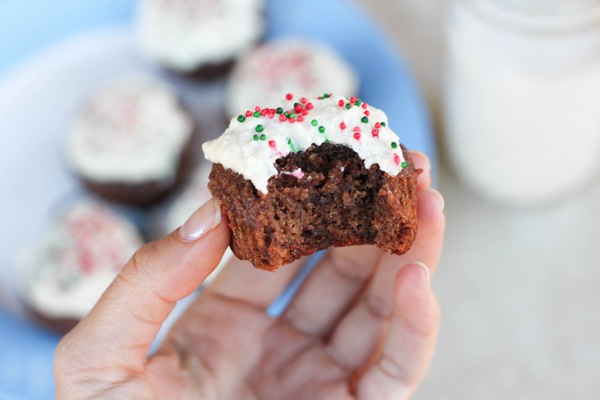 Yum so good! You wouldn't believe these are healthy/paleo. I baked mine in a 9×9 dish, for 15 minutes, and they were super thin but it worked for us!
These are my weakness…so I made them to give them away so I wouldn't eat all of them! It is a super easy recipe with only 4 ingredients, and then I grated some pink peppermint over the top to give it a girl touch for our cookie swap. I had actually tried to bake Chocolate Covered Katie's kale brownies, but they just turned out all goupy (Mattox ate some and liked it until I told him it had kale in it…muah ha ha ha). I made this recipe instead, because it's pretty much foolproof.
Have you had any successful recipes this month?
How do you keep track of your favorite recipes?